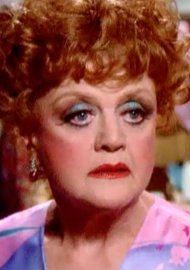 Emma MacGill
Gender: Female
Current Status: Alive
Professional Information
Occupation: Music Hall Entertainer

Personal Information
Relatives: Jessica Fletcher (Cousin)
Home Town: London, England
Nationality: British
Episode Chronology
First Appearance: Sing a Song of Murder
Last Appearance: It Runs in the Family

Played By
Actor: Angela Lansbury
Jessica's British look-alike cousin (also played by Angela Lansbury) - a veteran Music Hall Entertainer living in London.
Ad blocker interference detected!
Wikia is a free-to-use site that makes money from advertising. We have a modified experience for viewers using ad blockers

Wikia is not accessible if you've made further modifications. Remove the custom ad blocker rule(s) and the page will load as expected.