Ad blocker interference detected!
Wikia is a free-to-use site that makes money from advertising. We have a modified experience for viewers using ad blockers

Wikia is not accessible if you've made further modifications. Remove the custom ad blocker rule(s) and the page will load as expected.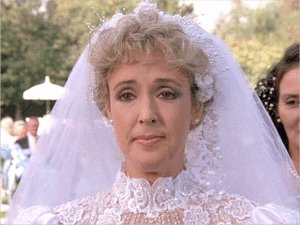 Donna Mayberry
Gender: Female
Current Status: Alive
Professional Information
Occupation: Accountant

Personal Information
Spouse: Grady Fletcher
Children: Frank Fletcher (son)

Episode Chronology
First Appearance: Just Another Fish Story
Last Appearance: The Szechuan Dragon
Episode Count: 5

Played By
Actor: Debbie Zipp
Donna Marie Mayberry is a character from Murder, She Wrote. She starts off as Grady Fletcher's girlfriend, but eventually, after enduring so much in their relationship, they get married. In season 6, she becomes pregnant and gives birth to Frank Fletcher, named after his great-uncle.
Murder, She Wrote: Season Four
A Fashionable Way to Die
When Thieves Fall Out
Witness for the Defense
Old Habits Die Hard
The Way to Dusty Death
It Runs in the Family
If It's Thursday, It Must Be Beverly
Steal Me a Story
Trouble in Eden
Indian Giver
Doom With a View
Who Threw the Barbitals in Mrs. Fletcher's Chowder?
Harbinger of Death
Curse of the Daanav
Mourning Among the Wisterias
Murder Through the Looking Glass
A Very Good Year for Murder
Benedict Arnold Slipped Here
Just Another Fish Story
Showdown in Saskatchewan
Deadpan
The Body Politic
Murder, She Wrote: Season Five
J.B. As in Jailbird
A Little Night Work
Mr. Penroy's Vacation
Snow White, Blood Red
Coal Miner's Slaughter
Wearing of the Green
The Last Flight of the Dixie Damsel
Prediction: Murder
Something Borrowed, Someone Blue
Weave A Tangled Web
The Search for Peter Kerry
Smooth Operators
Fire Burn, Cauldron Bubble
From Russia With Blood
Alma Murder
Truck Stop
The Sins of Castle Cove
Trevor Hudson's Legacy
Double Exposure
Three Strikes, You're Out
Mirror, Mirror on the Wall (Part 1)
Mirror, Mirror on the Wall (Part 2)
Murder, She Wrote: Season Six
Appointment in Athens
Seal of the Confessional
The Grand Old Lady
The Error of Her Ways
Jack & Bill
Dead Letter
Night of the Tarantula
When the Fat Lady Sings
Test of Wills
Class Act
Town Father
Goodbye Charlie
If the Shoe Fits
How to Make a Killing Without Really Trying
The Fixer-Upper
The Big Show of 1965
Murder - According to Maggie
O'Malley's Luck
Always a Thief
Shear Madness
The Szechuan Dragon
The Sicilian Encounter